4 Upcoming and Novel LAAO Devices and Best Multimodal Imaging for Challenging Cases
[AP VALVES & SH 2021] Philippe Garot, MD looks at pre-clinical devices touted to help positioning/sizing and mitigate LAAO procedure risk with complex anatomy
New and upcoming devices and advanced techniques in the arena of left atrial appendage occlusion (LAAO) are garnering attention for the treatment of nonvalvular atrial fibrillation.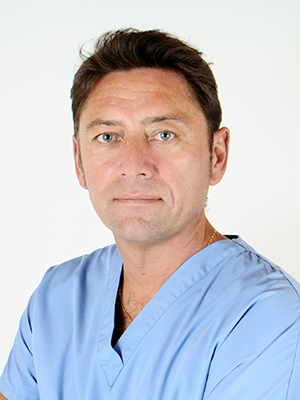 Philippe Garot, MD (Institut Cardiovasculaire Paris-Sud (ICPS), Massy, France) ran through the current landscape and future of LAAO devices and techniques for AF patients at AP Valves & SH 2021 Virtual on August 6.
"The question is about how to improve results in challenging LAAO procedures due to complex anatomy or device-related issues that can cause problems with co-axiality and device conformity, among others," Garot said.
"Positioning and sizing of the device are crucial for a good procedure, especially considering procedural complications like peri-device leakage (PDL), device-related thrombosis (DRT), incomplete occlusion, stroke, and others may occur in more challenging cases and worsen outcomes."
Results from the EWOLUTION registry1 and the PROTECT-AF2 trial with the forerunning Watchman device (Boston Scientific) demonstrated around a 10% risk of implant failure during LAAO. However, Garot pointed out that the figures are now down to 1-2%.
Initial studies with Watchman reported risk of device-related serious adverse events (SAEs) occurred in 8.7% of patients. This number is now less than 3% in the modern era - indicating serious risks are few but present in challenging LAAOs.
"We want to fight failure to implant and serious periprocedural adverse events. Advanced techniques and occluders are promising," Garot said.
Commonly used occluding devices include the Amplatzer Amulet (Abbott), LAmbre (Lifetech Scientific), and the Watchman series. Noteworthy upcoming devices include the SeaLA LAA Occluder, Conformal LAA Seal, Appligator, and Endomatic Sepiola Closure.
4 upcoming new LAAO devices raise expectations for better outcomes
Four upcoming devices in early trials have gotten hype for their sealing capabilities and ability to conform to "all" anatomies. Some are even called "no-implant" LAA occluders.
Overall, Garot looked forward to reducing procedural complication rates arising from mismatched device-LAA sizing/positioning by tailoring the device to anatomical size with novel devices and techniques.
- SeaLA LAA Occluder (Hangzhou Valued Medtech Co., Ltd.)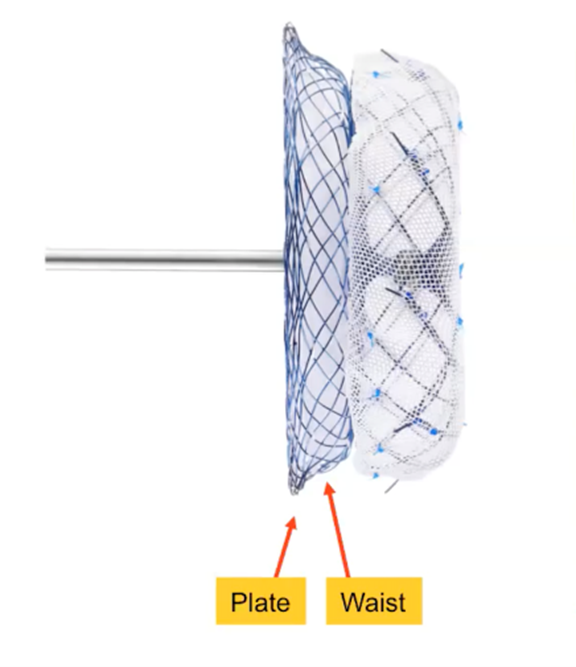 The umbrella-shaped nitinol SeaLA LAA Occluder comes in a two-part plate and waist structure in 11 different sizes.34
It features a low-profile delivery sheath and an additional (double dual) seal disk that helps guide LAAO procedures.
Nine "small but strong hooks" are also fully retrievable and repositionable.
The combined China Food and Drug Administration (CFDA) registry demonstrated success rates of 97% (163/168 patients) with 1-year peri-device leak rates greater than >3 mm occurring in 0 out of 152 patients.
Device-related thrombosis occurred in 4 out of 152 patients (0.02%), and stroke occurred in 2 patients (0.01%).
- Conformal LAA Seal (CLAAS, Conformal Medical)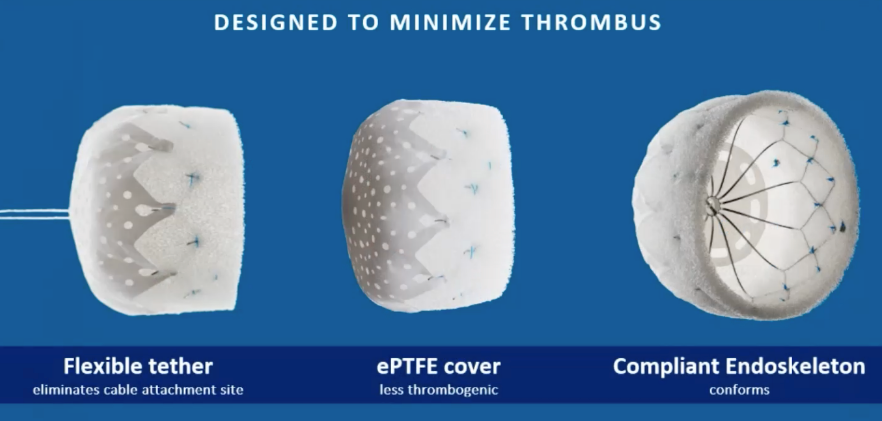 CLAAS has a foam-based architecture designed to address the broad spectrum of LAA anatomies.
The device comes in 2 sizes - the regular 27 mm device and the larger 35 mm device. The device eliminates the need for general anesthesia and transesophageal echocardiography (TEE).
CLAAS features a flexible tether that eliminates the cable attachment site, an expanded polytetrafluoroethylene (ePTFE) cover for fewer thrombogenic events, and a compliant endoskeleton that conforms to anatomy.
"We can implant CLAAS in an off-axis positioning, which is different from regular devices used today," Garot said. "We also don't have cable; instead, there are thin needles and sutures to fix the device, mitigating the risk of putting in the device when positioning."
Early feasibility studies such as the Prague single-center study (n=15) and a U.S. multicenter study (n=22) showed promising results.
The procedural success rate in the Prague-single center study was successful in 15 out of 15 patients with no complications. LAA size ranged from 11-28 mm.
The U.S. multicenter study showed an 82% success rate (18/22 patients), 2 leaks, and 1 device-related thrombosis. Analysis showed the procedure failed in 4 LAAs that were "too large" while the average LAA size ranged from 9-31 mm.
The upcoming prospective multicenter randomized controlled CONFORM pivotal trial is recruiting 1,400 patients.
CONFORM will pit the CLAAS device against Watchman, with the primary endpoint defined as 1-year clinical events and device seal outcomes and the secondary endpoint including 18-month stroke and systemic embolism.
- Appligator (Append Medical)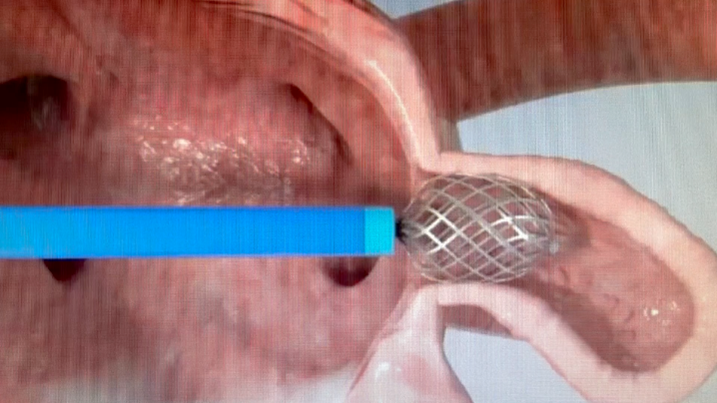 The Appligator is a new concept; namely, it allows for LAA closure without implant.
"The device comes across as simpler than device closure since it doesn't require LAA measurements. It also possibly realizes the potential of one size fits all (anatomies)," Garot said.
"It's simpler than a transpericardial LAA closure and allows for complete sealing (invagination suction) of the appendage that can be completely reversed to the left atrium, then fixed," he continued.
"One case result (shown via control CT) demonstrated good outcomes but some reported appendage invagination inside the left atrium. However, this was not associated with complications in the pre-clinical phase."
- Endomatic Sepiola LAA Closure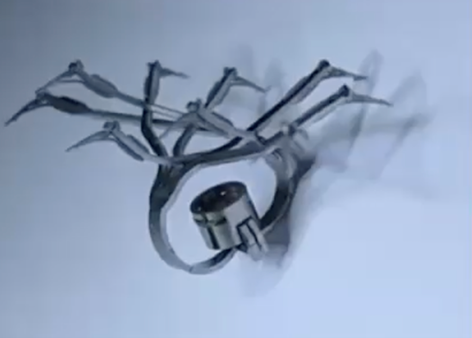 Another future device is the Sepiola.
The device is said to be non-thrombogenic and fits all anatomies with suturing-like hermetic sealing capabilities.
The device comes out the catheter tip of the sheath and out to the wall, then grabs the appendage wall while retracting continuously for complete appendage occlusion without exposing parts of the device to blood.
"Device closure without leaving the device exposed to the blood is, of course, important due to the absence of device embolization and device-related thrombosis," Garot said.
"Although all these devices mentioned are only in pre-clinical trials, they create excitement as we can look forward to new devices for our patients."
'Multimodal imaging capacities and strong technique crucial'
Although novel devices are coming, time to approval may take years, Garot noted, indicating the increased importance of multimodal imaging and beneficial techniques.
Multimodal imaging is crucial for a good analysis of the appendage and planification, especially for positioning/sizing, and anticipate difficulties in challenging LAAO, Garot said.
Noted imaging products and software include:
XR/CT or TEE/XR Fusion
3mensio (Pie Medical Imaging)
FEops HEARTguide (FEops)
Valve Assist (GE)
3D printing.
"Procedures with dedicated planification are critical," Garot noted. "We routinely use 3mensio for all patients, but we also use different imaging modalities fusion with X-ray and CT overlay during the procedure."
"The Feops computer-based simulation also helps in both complex and routine cases with positioning and sizing," he added. "We don't use 3D printing yet, but it may be reasonable to use - especially for teaching."
---